Walk Toronto was pleased to participate in Open Streets on Sept. 16, 2018. We had several activities to engage those walking and cycling on Yonge Street, where we set up our booth north of Wellesley.
With "Walk a block for a new vision", Walk Toronto steering committee member Daniella Levy-Pinto, who is blind, explained  how to walk using a white cane. Steering committee member Judith Kidd and volunteer Edith Sinclair accompanied the passers-by who took up the challenge — including two Toronto police officers — as they walked along the sidewalk with their eyes closed, using only the cane for guidance, and identified the location of the crosswalk using tactile paving.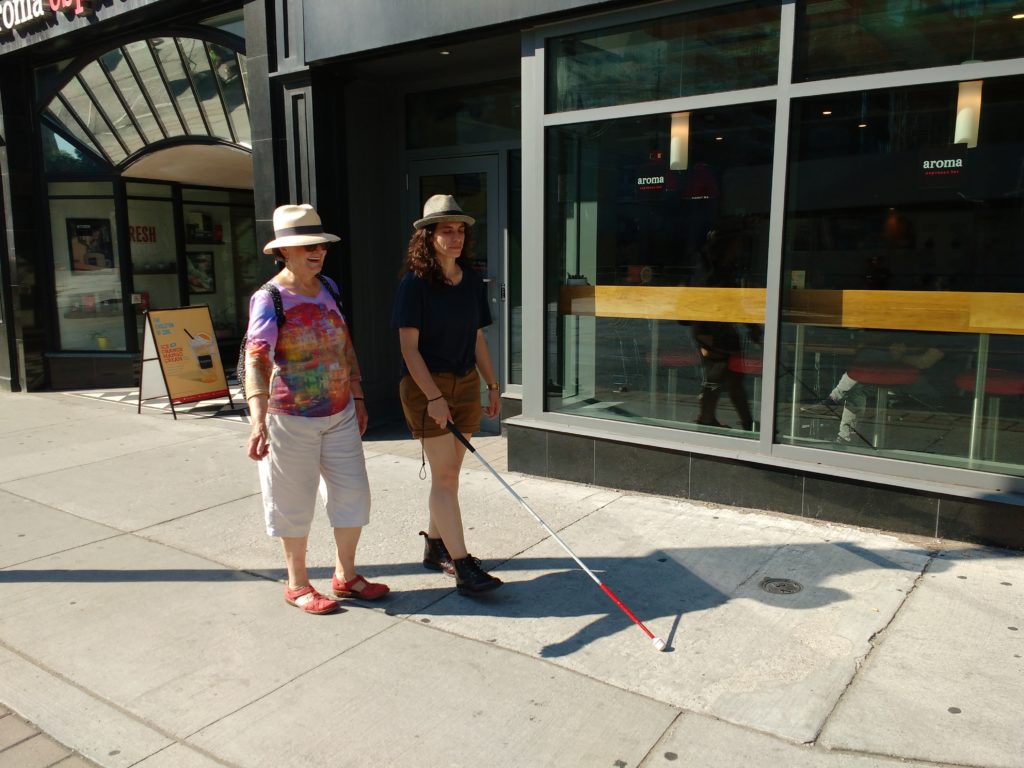 With the safe streets quiz, visitors were challenged to match safe streets words (such as bulb-out, sneckdown, chicane, and zebra crossing) with images. Both adults and children got engaged!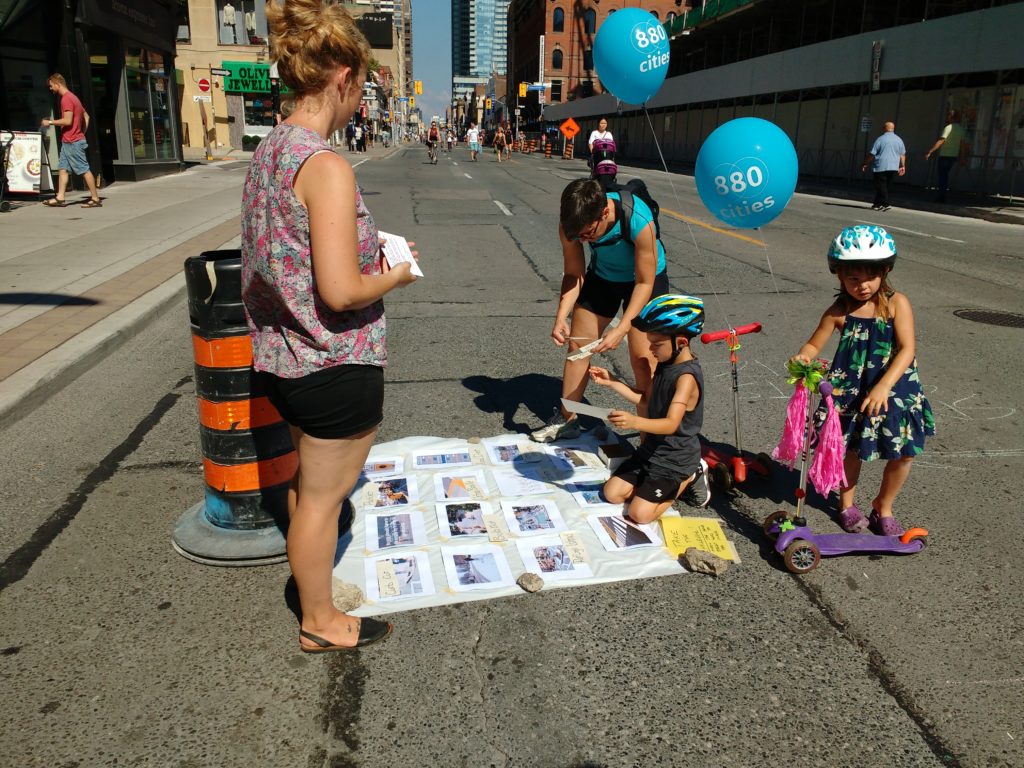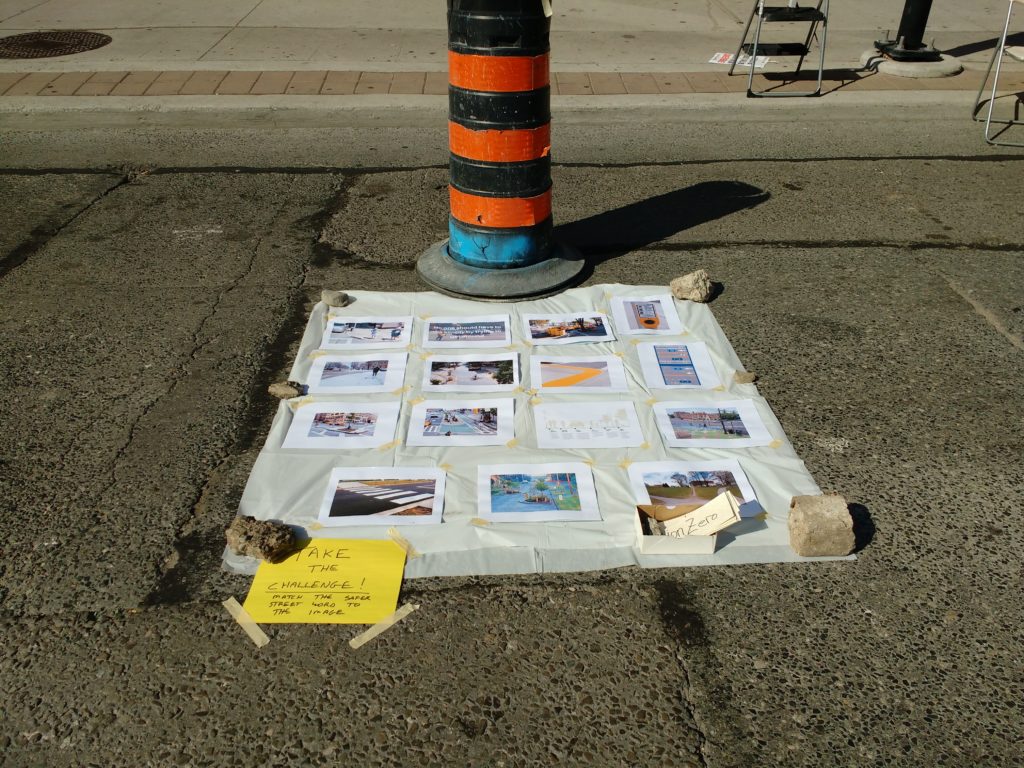 Finally, as part of our accessibility theme we invited Be Alink to demonstrate the Alinker, an innovative new mobility device. Writer Lloyd Alter was taking part in open streets and he was so taken by the Alinker that he interviewed Be and wrote a column about it the next day!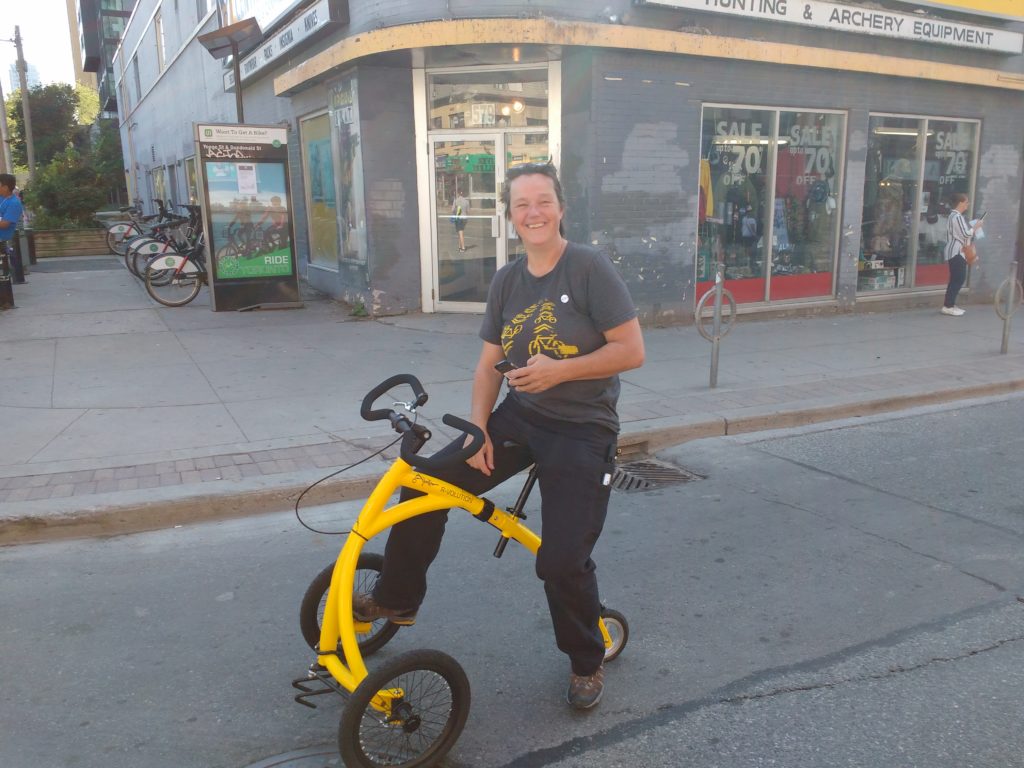 We also handed out information about our #BuildTheVisionTO campaign, a coalition with other active transportation groups to create safe and active streets for all in Toronto.
Walk Toronto is grateful to volunteers Kathleen Luckhart and Edith Sinclair for all their help on the day, and to Evergreen for lending us the tent.